PAI Welcomes Dr. Karla Berdichevksy Feldman as a Member of the Board of Directors and Announces New Treasurer
For Immediate Release
Media Contact
Jennifer Hyman
Vice President of Communications and External Relations
---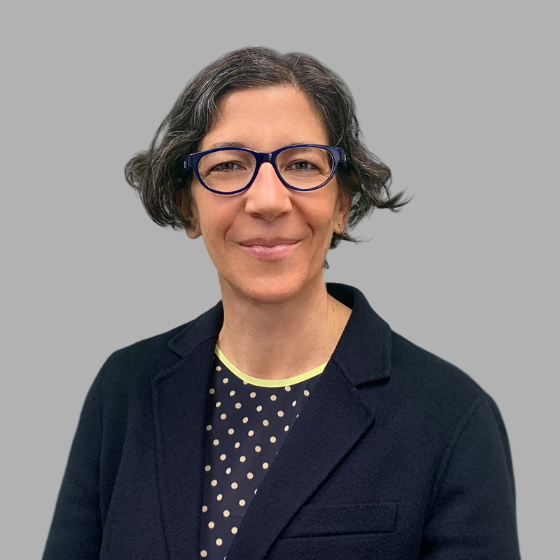 PAI announces the election of Dr. Karla Berdichevsky Feldman, the director general of the National Center for Gender Equity and Reproductive Health at the Mexico Ministry of Health, as a member of PAI's board of directors. The board provides strategic support, fiduciary oversight and governance direction to help achieve PAI's vision, mission and goals.
"PAI's board of directors congratulates Dr. Berdichevsky on her election and is appreciative of her long-standing partnership with, guidance to and support of PAI," said Neeraja Bhavaraju, board chair. "Dr. Berdichevsky is among the leading voices for sexual and reproductive health and rights in Mexico, the region and globally. We are excited for PAI to continue to benefit from her perspective."
Dr. Berdichevsky trained as a medical doctor at the National Autonomous University of Mexico and holds a master's degree in public health from the London School of Hygiene and Tropical Medicine. She has led both qualitative and quantitative research and has also conducted projects in health communications, advocacy and multisectoral partnership building. She has collaborated with a variety of civil society organizations and United Nations agencies as well as pharmaceutical companies.
"I'm honored to join such an esteemed board of directors, and I look forward to supporting PAI's mission of advancing universal access to sexual and reproductive health and rights through advocacy, partnerships and funding of changemakers," said Dr. Berdichevsky. "As a former member of civil society and now serving the government of Mexico, I know how important a vibrant civic space is to advance policies and achieve health equity, equal rights and progress for all people."
Dr. Berdichevsky has helped shape a new era in Mexico's efforts to achieve universal access to sexual and reproductive health and rights. As PAI continues to advance its mission, it recognizes the importance of having leaders who center civil society in achieving and sustaining change.
"We are thrilled to have Karla and her 20+ years of experience as a physician, civil society advocate, researcher and national policymaker who has dedicated her career to advancing sexual and reproductive health and rights," said Nabeeha Kazi Hutchins, president and CEO of PAI, who also serves on PAI's board of directors. "Mexico is an example of progress for sexual and reproductive health and rights. There is much that we can learn from the experience of Mexico's civil society, the responsiveness of Mexico's leaders and the leadership of Dr. Berdichevsky to enable change and impact for communities at large."
In addition, PAI congratulates longtime board member Luis Guardia in his election of PAI board treasurer. Mr. Guardia will serve a one-year term through December 2023.
Mr. Guardia serves as president of the Food Research & Action Center (FRAC), the leading national nonprofit organization working to eradicate poverty-related hunger and undernutrition in the United States. He has also served in top leadership roles in global philanthropy and international development organizations including Global Impact, The ONE Campaign and the International Center for Research on Women. Mr. Guardia began his nonprofit career working in arts and media organizations, including NPR, CPB, the Guggenheim Collection and the Phillips Collection.
Read more about PAI's entire board of directors here.
###
About PAI
PAI champions policies that put women, youth and at-risk communities in charge of their sexual and reproductive health and rights. We work with policymakers in Washington, D.C., and our network of more than 120 funded partners across 36 countries to remove roadblocks to access sexual and reproductive health services and support. For nearly six decades, PAI has helped communities succeed by upholding their basic rights.
To learn more, visit www.pai.org and follow us on Facebook, Twitter, Instagram and LinkedIn.