PAI Welcomes Barbara Sapin to Its Board of Directors and Announces New Vice Chair
For Immediate Release
Media Contact
Katie Unthank
Director of Strategic Communications
---
PAI announces that Barbara Sapin, the National Abortion Federation's (NAF) former general counsel, has been elected to serve as a member of PAI's board of directors. The board helps PAI achieve its vision, mission and goals through strategic support, fiduciary oversight and governance.
"PAI's board of directors is extremely pleased to welcome Barbara to the board and knows we will benefit from her legal expertise as well as her strong commitment to advancing sexual and reproductive health and rights," said Neeraja Bhavaraju, PAI's board chair. "Barbara's substantial experience in board governance and oversight, budget approval, auditing and risk management and strategic planning will further bolster PAI's strong commitment to governance and financial stewardship."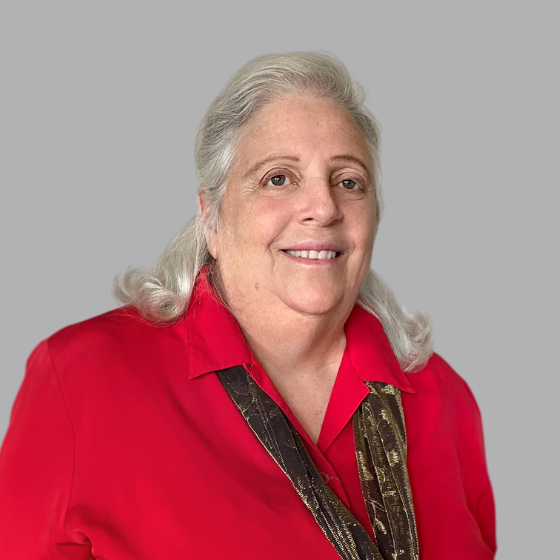 Prior to her retirement in 2017, Ms. Sapin spent more than 40 years as a labor and employment law attorney, serving as general counsel for NAF and engaging in all aspects of board governance and oversight. She held an eight-year tenure on the board of the NAF Hotline, the largest toll-free, multilingual hotline supporting women in the United States and Canada with information, consultations, provider referrals, case management services and financial assistance for abortion care and related travel needs.
"I've had a lifelong commitment to sexual and reproductive health and rights, and I am honored to join the board of PAI," said Ms. Sapin. "I strongly believe in PAI's mission and service to women and girls in ensuring their access to reproductive rights and health through PAI's multiple and far-reaching programs. I believe I have the experience to add to the success of PAI."
Beyond her tenure with NAF, Ms. Sapin was a presidential appointee to the federal judicial decision-making agency Merit Systems Protection Board, where she served as vice chair and as a board member. In addition, she served as the executive director of the Office of Compliance (now known as the Office of Congressional Workplace Rights), a federal agency responsible for enforcing labor and employment laws throughout the legislative branch. For nearly 10 years, she also served as general counsel and labor counsel of the American Nurses Association, where she focused on nursing practice and health issues.
"Barbara's career of supporting and advancing rights and health, in addition to her impressive experience at the helm of major institutions and initiatives, will benefit both PAI and our sector," said Nabeeha Kazi Hutchins, president and CEO of PAI, who also serves on PAI's board of directors. "Her passion for advancing sexual and reproductive health and rights, combined with Barbara's incredible legal, strategic and financial acumen, will support critical priorities for our organization and the impact we seek."
In addition, PAI congratulates board member Tammy Palmer on her election as the vice chair of PAI's board. Ms. Palmer will serve as vice chair through December 2023.
A leader in strategic planning, international development and conservation, Ms. Palmer has previously held diplomatic and executive management roles in both public and private sectors in various nations across Africa, including the Democratic Republic of Congo, Kenya, Liberia, Mozambique, Nigeria, Tanzania and Uganda. From 2013 to 2018, Ms. Palmer served as vice president of Africa programs for the Jane Goodall Institute (JGI), where she led global efforts to provide strategic direction to over 300 program employees, including reinforcing the organization's brand identity across its broad scope of implementation and diversifying funding portfolios across multiple countries. Appointed chief operations officer of JGI in July 2018, she also served simultaneously as the organization's interim executive director. Ms. Palmer is currently the chief of staff at SC Housing, a self-sustaining agency that is committed to ensuring South Carolinians have the opportunity to live in safe, decent and affordable housing.
Read more about PAI's entire board of directors here.
###
About PAI
PAI is a leading civil society advocacy organization dedicated to advancing universal access to SRHR across the globe. For nearly 60 years, PAI has served as a credible source of information, a strong ally to in-country partners, and an unrelenting advocate for improved and expanded SRHR at the national, regional and global levels. PAI works to advance its mission by propelling evidence-informed advocacy strategies in the United States and globally and supporting in-country CSO partners across nearly 40 low- and middle-income countries to advocate for increased access to sexual and reproductive health services and expand SRHR for all. 
To learn more, visit www.pai.org and follow us on Facebook, Twitter, Instagram and LinkedIn.